The club BBQ was held on Sat 16th August at Swindon Sub-Aqua Club and there was an excellent turnout of 31 members and guests. The venue was really excellent and a tribute to Gill Marsh and the other members of SSAC who have been able to have this purpose built venue developed to such a high standard. A special thanks to Gill and Andy who hosted the evening, producing really excellent food, and also thanks to James and Roger from SSAC who ran the bar and helped out with the organisation. If you get a chance I would encourage you to pay a visit to SSAC sometime as the venue is quite unique.
.
The guest of honour for the evening was Anna Stowe (see her own work at  
www.annastowephotography.com
 ) , with her partner Mike Buy. Anna judged the competition in advance and brought her choice of winning images in sealed envelopes. All 17 images entered by 8 club members were projected and then the envelopes were opened to announce the winners.
.
The results were as follows:
1st Len Deeley with an image of a Tompot Blenny on James Eagan Layne wreck

2nd Keith Lyall with a close focus wide angle image of a Velvet Swimming Crab shown in its environment taken at Selsey Lifeboat station

3rd Martyn Guess with a close up image of a Velvet Swimming Crab taken at Selsey Lifeboat station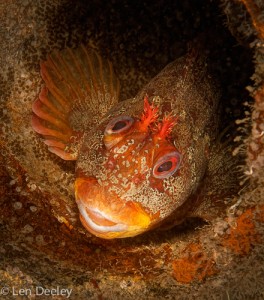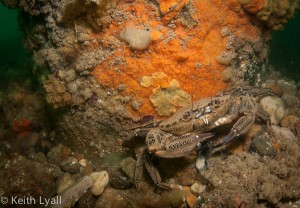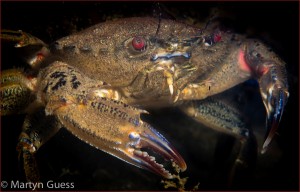 We will try to give plenty of notice for the date of the next Photosub Splash in so that members can clear their diaries for it and, hopefully, we can have a greater number of members entering next year.